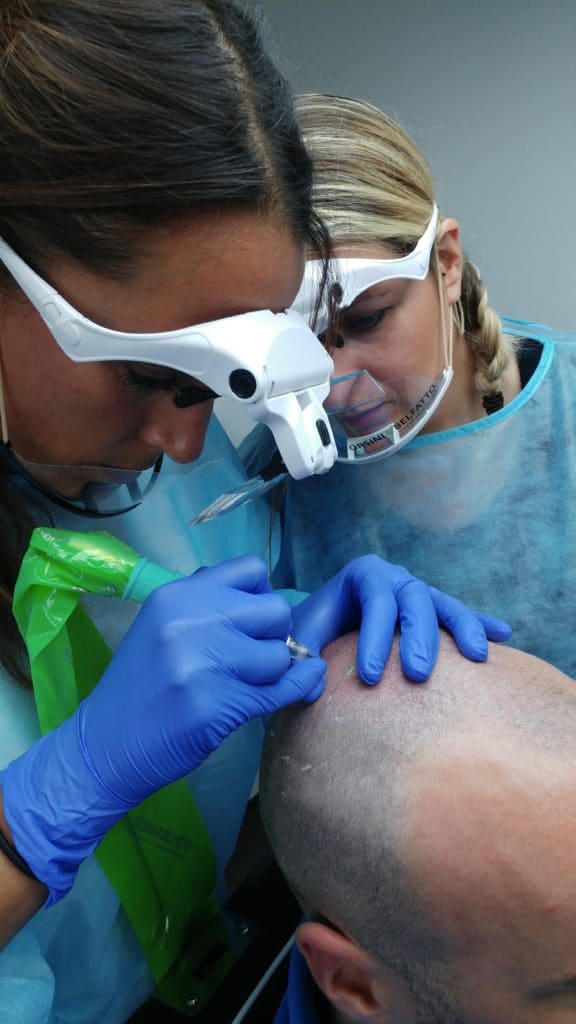 In 4 parts of 2 days:
Basic module, theory and practice carried out in 2 days in one of our centers.
Intermediate module made at home 2 days per module.
Expert module: Only for operators who already have solid bases. Improvement on a day at
home.
The 1 day theory "the basics"
Basic module: practical day
Intermediate module: practical course in your center accompanied by your model.
Expert module: accompanied practical assistance. "Support and development".
No Limit Support Formula. (franchise)
Top Master module. one day twice a year by a master.
More info: here for micropigmentation training
For each training module its classification by a logo:
BADGE: Adhere (Adhere to the charter without follow-up on our part).
BADGE: BASE module represented by 1 star on the Dermo-Hair log
BADGE: INTERMEDIATE module represented by 2 stars on the Dermo-Hair logo
BADGE: EXPERT module represented by 3 stars on the Dermo-Hair logo
BADGE: EXPERT + module represented by 4 stars on the Dermo-Hair logo
BADGE: Top Master represented by 5 stars on the Dermo-Hair logo
Our Expert, Expert+ and Master training also gives the right to a Dermo-hair certificate specific to the training given.
Several modules of the same type can be taken until the precious sesame is obtained. Each module can be taken independently, a maximum of 2 months will separate the training.
With us, supported practice is our guarantee method to make you evolve serenely and with confidence.
To date, through the other types of "Training" + 80% still do not practice. They never took action for lack of practice and self-confidence. And for certain when they do it is a disaster with often irreversible damage.
Interested in our formulas ? Please contact us privately.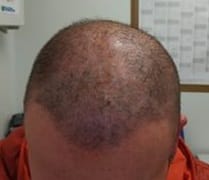 With our support you will have all the guarantees not to miss tricopigmentation as on the photo above.
Or the examples of failed procedures on my site.
Our experts are at your service.