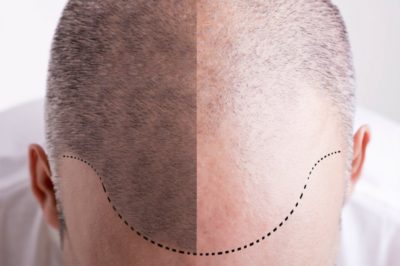 What we are committed to:
A commitment to respect this Charter and Label.
Never to communicate information or prices outside the consultation.
The price will be communicated at the end of the session after giving all the information and risks.
To cover all the subjects, the duration of the consultation should take between 45 minutes and 1 hour.
To wonder about the good health of his client. Otherwise, the latter must request written authorization from his doctor.
Inform the client during the consultation of an informed consent. Have it signed at the start of the construction procedure.
To present and give all the information useful for decision-making
To see and offer in soul and conscience the best solution for his customer. If an alternative solution is preferable for him such as a transplant or other, to refer him to a specialized center.
To offer services that can enhance density such as going to a hairstylist with whom we collaborate to harmonize the haircut.
Refuse the performance of any service contrary to the regulations in force in the country, to professional ethics, and to respect for the individual. (Extravagant or degrading construction)
Determine with the client the construction of the front line.
Pigment the defined area only after validation by the customer of the layout and the explanations
given.
Post visibly in the room where the technique is implemented. The operator's information, prices and
professional certificates.
Photo shoot
Carry out before and after each session a photo session
Prevent and use customer photos only with their authorization on the site or on social networks
Ask the customer for his agreement to be contacted and share his experience.
Give no information on this subject and leave the client free of the information that he or she may disclose.
The photos taken will never be touched up even if redness appears after the session.
Hygiene and sanitation
Respect good hygiene and sanitation practices before, during and after each session.
Use equipment regulated by the CE standard for single use (gloves, masks, charlottes, sheets, pigments
cups …)
Equip the dermograph before the session with new, sterile needles from an airtight package. The condition will have been noted by the client and which will in no case be reused, even for alterations to the
same person.
Use only pigments certified by the Ministry of Health or CE standards.
Disinfect, clean and prepare the area to be pigmented before and after pigmentation.
Suggest that you can take a shower after the procedure as a service.
Never start a session following a consultation.
A minimum delay of 48 hours will be respected before any decision and making an appointment.